Every year,  IEEE MTT gathers 10s of thousands of electrical engineers into one place for a week of engineering talks and exhibitions.  This year, it was in Seattle, Washington, and we shared a booth with good buddy Raghav Kapur from everythingRF.   Our goal was only to show off the Microwaves101.com website and to meet with the IEEE people who want to be part of it.
We have a great conversation piece at booth 1526. It's a WWII frequency meter!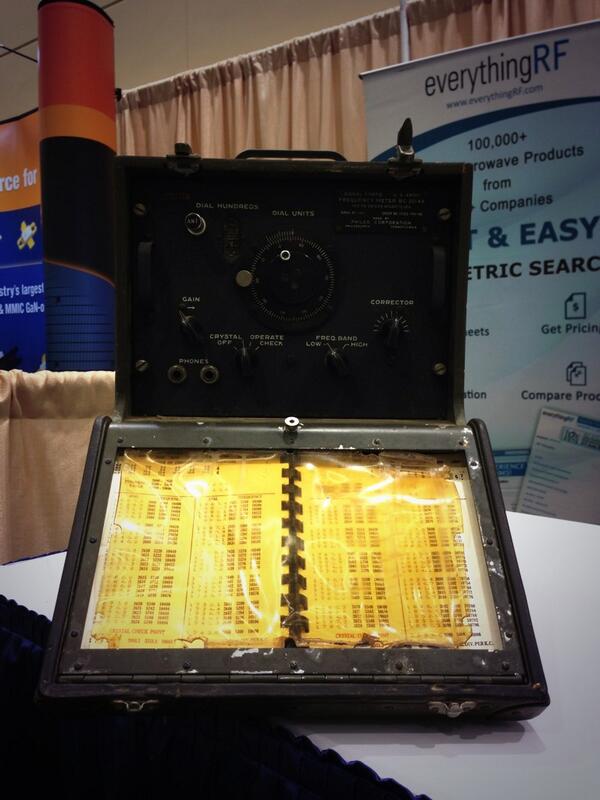 It was also Heidi's first time at such an event.  You can check out her thoughts on the matter over at the Microwaves101 opinion column. I made sure to take her out to see a tiny bit of the city, like fresh sea air at Pike Place Bar and grill…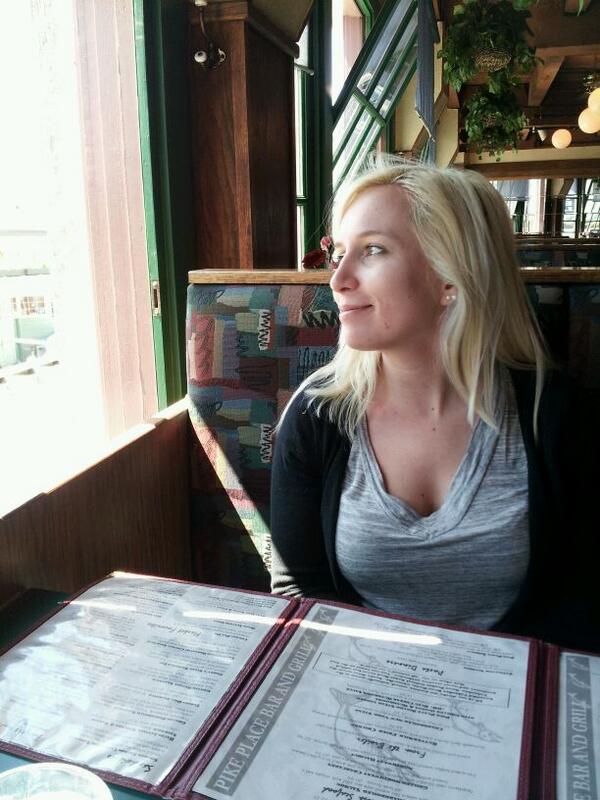 and the top of the Space Needle, where we went to the Women in Engineering reception.  You can't tell from here, but most of the other attendees at the reception were male.