I was delighted to go to the Society for Technical Communication New England chapter conference "Interchange" last month.   This time areound it was in downtown Lowell, Massachusetss, which turned out to be a beautiful venue.  Here's the view from the Interchange conference hotel. Lowell made its name as a factory town.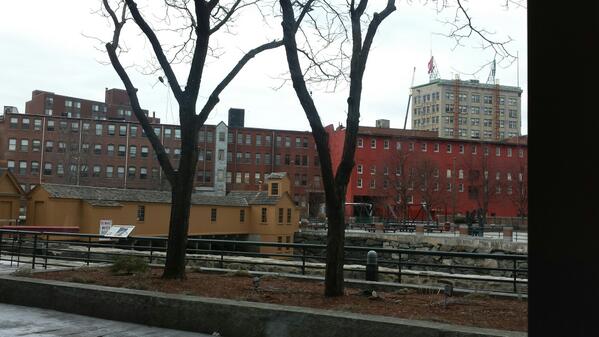 The keynote speaker was Cindy Currie, who talked about the evolution of this conference… And really, about our industry. For example, Interchange 1993 (over 20 years ago) had keynote talking about visualizatio.  Cindy also brought along a view items for show-and-tell.  I'm glad I'm not the only packrat!
I was also very happy to spend some time with Viqui Dill (@viqui_dill ).  Her talk was "It's My Party and I'll Post if I Want To or How I used a Picture of my Pastor Naked to Pack the Church: Social Media Success Stories", and was jam packed with social media insights.  For example, in an iInfographic shape experiment she determined that if a graphic is long/tall, Pinterest shows it all; Facebook doesn't (today).  She also talked about affinity, weight, (I.e, pictures > text only), and time decay impacting what shows up on feeds.  Here's a couple of cool links from Viqui's talk:
I also gave a talk at this event, and it was also in the social media track.  My title wasn't quite as much fun as Viqui's (nor quite as long): "Social Me: Taking Control of Your Online Image".  I was pretty much stuff I've been talking about for a while now – about understanding how your reputation precedes you and about keeping up with trends and technologies.  I'm not saying you have to jump on every single bandwagon, but you do have to understand what the, um, bandwagons are.
Anyway, two funny stories from my talk.  As I was preparing the slides, I came across the feed of a guy named Jeremy Waite (@JeremyWaite) in London who had been posting lots of very cool graphics that show stats on social media news.  I posted a note to him on Twitter asking permission to use one of his images in my talk.  Wouldn't you know it, my new buddy Charlie Southwell (@charliesaidthat, whom I met at ICC last month and who also lives in London) is friends with Jeremy!  That whole small-world thing really sneaks up on me sometimes.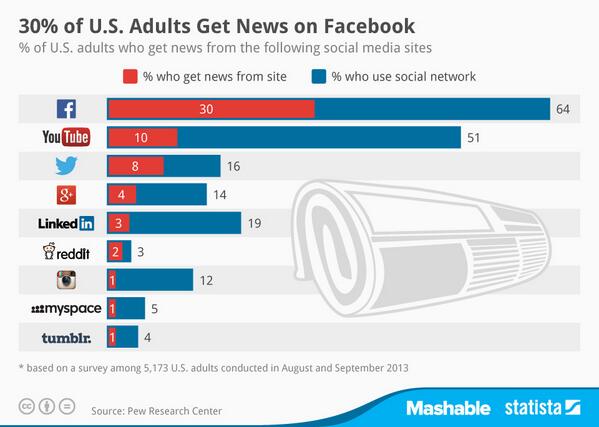 So there I was, showing my slides but also popping over to the various social media sites to show them off.  As I was talking, I pulled up my Facebook to make a point, and what do you think was at the top of my Facebook page?  A photo of me that someone in the room had taken just a minute or two earlier.  I'm not sure now if the photographer was @rjlippincott or @viqui_dill, but they both got lots of shots that weekend.
I don't get to see Steven Jong (@ErnestScribbler) speak very often, and that's a shame because he has a lot of interesting things to say.  At Interchange, his topic was "Demography is Destiny" – using census data to predict future audiences (& future STC members).  It was an interesting look at the cycle of generations & what that means for the future generations. Plus, I learned a new word: saeculum. That's the expected average lifetime of a person, or length of time it takes for complete renewal of population.
And of course the amazing Char James-Tanny (@CharJTF) was there, talking about "Creating Accessible Documentation with Microsoft Word".  So many good, practical tips, I'm sure I missed some of them, but highlights include:
Tanaguru contrast finder lets you see what color combinations have good color contrast ratios. Should be minimum 4.5
How many styles are you using? Find out: File Print–choose styles down the bottom –print to PDF.
Here's a shot of me, Cindy, Char, and Viqui.  Quite a powerful group!
And here's the evening entertainment.  Well, at least the three of us in the middle look like we're being entertained.  I bet the two guys on the ends (Mark Clifford and  Rick Lippincott) are just jealous that John Garison got to sit next to both me and Cindy. Depsite the serious looks, we had a lot of fun that night!